GEORGE is a Horizon Europe-funded project that develops novel technologies to improve ocean observations. The technologies developed will represent the next level in systematic long-term autonomous ocean observations.

The 4.5-year project is aimed at improving marine observations in terms of quality, coverage and continuity, through developing new technologies, particularly autonomous sensors. These new technologies will enable systematic autonomous in situ seawater CO2 system characterisation, and CO2 fluxes on moving and fixed platforms.


The project team consists of 28 partners from industry and academia alike, including three research infrastructures: EMSO ERIC, Euro-Argo ERIC and ICOS ERIC. Together, these three ERICs cover the whole expanse of European marine waters. The project is coordinated by ICOS ERIC and co-coordinated by EMSO ERIC.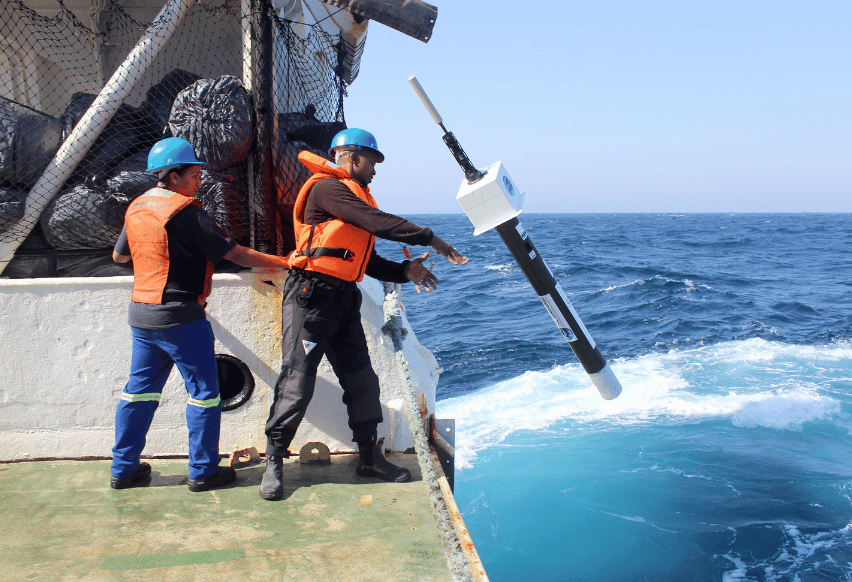 On top of sensor and platform technology, the project results include a system for integrated ocean data. A fully integrated carbon observing system across European marine research infrastructures will enable better data to support science and decision-making.

To create sustainability for the project results and ensure that technologies will be used to their fullest potential, GEORGE will organise training events for experts, technicians and other staff operating the instruments. GEORGE will also provide online training materials as a massive online course (MOOC) that will remain openly available after the project ends.
Do you have any questions about GEORGE, or want to collaborate with us? Send us an email through contact (at) george-project.eu